Scores are released following the completion of all games for a week. 
Understanding your ticket
You have 18 unique team combinations, one for each week of the regular NFL season.
For each week, a three-character code represents three NFL teams. The three team point total sum is your weekly score. Teams with bye-weeks inherit their previous week score. Ties are combined and split.
If your score comes in the top three or in last place, you are a winner! Your group will facilitate prize distribution.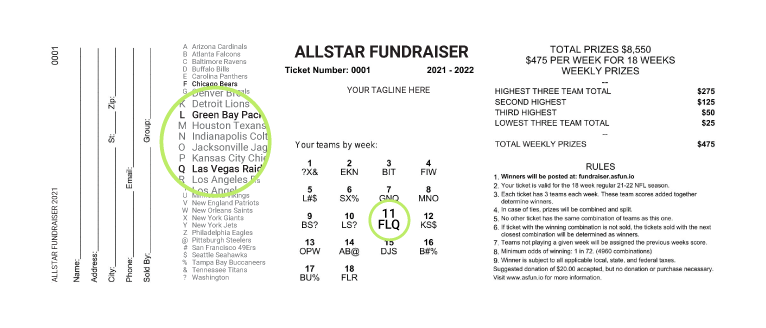 1st Place: $275
2nd Place: $125     3rd Place: $50     Last Place: $25
Your organization will facilitate prize distribution.